DILO Direct Expands into the Pacific Northwest
DILO Direct, DILO's Service Line, has grown tremendously since its launch in 2015. We are excited to announce the opening of DILO Direct's third service center in Portland, Oregon! Meet Operations Manger, Tobias Probst, and learn more about Direct NW.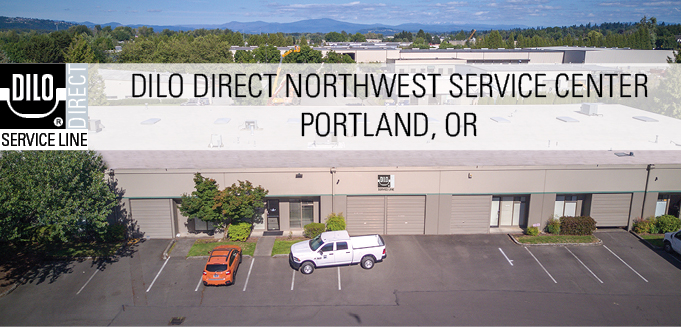 We sat down with Tobias Probst, operations manager for the Northwest Direct Service Center, to learn a little more about him and DILO Direct.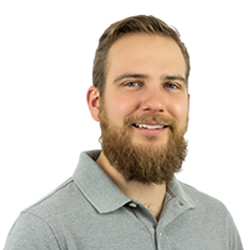 Q: Tell us a bit about yourself.
A: Originally starting my career with DILO in Odessa, FL, I am now based out of Portland, Oregon. In my two and a half years at DILO, I have worn many different hats. I started as a Field Service Technician traveling all over the US and Canada. In 2018, I took part in a technical internship in Babenhausen, Germany after which I completed an apprenticeship in the DILO Florida sales office.
Today, as an Operations Manager for DILO Direct, I am responsible for overseeing our service operations in Portland, OR as well as the greater Northwest region. Outside of work, I've been rock climbing since high school. Naturally, I was excited to move out West. Since then, I have taken up some new hobbies including mountaineering, skiing, and cycling.
Q: Why was it important for DILO Direct to open a service center in the Northwest?
A: DILO and DILO Direct are always looking for ways to better serve our customers. Our main goal with opening the Northwest Service Center in Portland OR was to help meet the needs of our customers in the region with reduced lead and response times. We have existing service and supply contracts with local utilities and being close to our customers will allow us to continue to grow those relationships.
Q: How is DILO Direct different from other contractors that offer gas services to utilities?
A: DILO Direct is unique in that we currently focus almost exclusively on SF6. This means that we are familiar with the unique intricacies associated with working with this particular gas. From proper gas handling to SF6 reporting, we are not only familiar with the industries best practices but are also integral in setting the standard for how SF6 handling should be performed and properly documented. As result, we handle SF6 service jobs from start to finish in a way that is second-to-none!
We provide SF6 testing before and after any work is performed. The exact amount of SF6 recovered and/or filled is recorded along with the test results, and reports are provided within 48 hours of job completion.
Our customers choose to work with DILO Direct so they do not need to deal with the hassle of training, periodic maintenance of equipment, and not to mention the risk of emitting SF6 into the atmosphere, which could lead to massive federal and/or state-level fines.
Q: How does DILO Direct ensure emission free SF6 gas handling?
A: DILO Direct ensures all SF6 work is completed with virtually zero emissions through proper training and use of the industry's most cutting-edge technology. We only use DILO manufactured equipment for any work we perform, and all our equipment is maintained by DILO technicians. All of our service technicians go through an intensive training process to ensure they are experts in their specific role. In addition, every DILO technician is trained and up to date with the industry's' latest safety standards. Every DILO trained technician is an SF6 expert; this ensures that our services are always performed to the highest standard in accordance with our zero emissions philosophy.
Tobi can be reached at Tobi(at)dilo(dot)com. Please e-mail direct(at)dilo(dot)com for more information or pricing on SF6 services. Direct has many happy customers all around the USA, Mexico, and Canada.