Custom Vacuum or Atmospheric Test Chambers
Designed for your unique needs
Possible designs:
Vacuum chambers or atmospheric test chambers
Chambers with or without integrated SF6 gas handling
Double units
Small and large chambers as one work unit
Combined systems with a vacuum and an atmospheric test chamber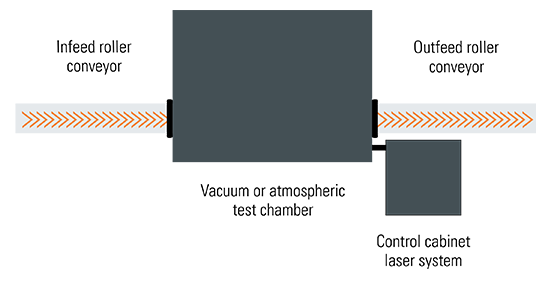 As only one control cabinet/laser measurement system is required, even for double units or combined systems, the cost effectiveness of this system design is particularly high.
System with two doors for flow production to fit perfectly into customer's workflow.
Please contact us for pricing or more information.