On-Site Service
Provided by DILO Certified Technicians
With over 50 years of experience working with SF6, DILO is a trusted name in the T&D industry. DILO Direct, DILO's Service Line, offers comprehensive on-site SF6 services performed by our own DILO Certified Technicians. We provide full-service gas handling services, including SF6 recovery and filling of GIE and GIS, as well as other gas insulated applications.
With ever-increasing oversight from local and federal agencies, proper gas handling, accurate reporting, and accountability have never been more critical. Our true mass monitoring service provides exact volume of gas used for SF6 filling and SF6 recovery. In addition, our nameplate verification service takes the guess work out of how much SF6 is in your GIE. Together, these services making accurate reporting a breeze and eliminate under or over reporting emissions.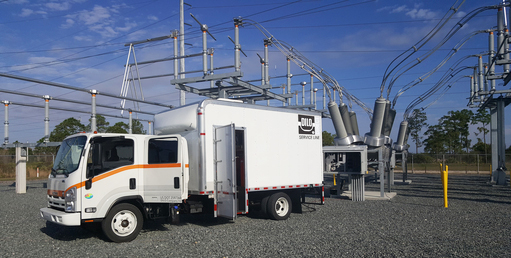 The Direct Difference: Accurate Reports and Zero Emissions
Our technicians will provide detailed reports showing exactly how much SF6 was filled, recovered, or moved from your gas insulted equipment. Reports will also include the quality of your gas, showing moisture, SF6 purity, and by-products both before and after work has been performed. DILO Direct performs all work in accordance with our zero emissions of SF6 philosophy.
For example, we utilize only the latest technology available. Our full line of DILO service and testing equipment is designed to eliminate emissions. As a full-service provider, we will supply everything needed to get the job done.
Moreover, we understand that critical on-site services must be completed in a timely fashion and avoid costly delays. With this in mind, we have three service centers in the US and are positioned to help you complete your projects on time. Also, our technicians provide on-site SF6 recovery system repairs to minimize downtime.
DILO Direct has the expertise to tackle all your SF6 gas handling needs. We have completed thousands of jobs for hundreds of happy customers all over the US, Canada, and Mexico. There is no job too large or too small, whether you are commissioning a new breaker or installing GIS on a large project,
Did you know we can also supply SF6 gas for the filling of GIE? DILO Direct is the only approved supplier of DILO Certified SF6 gas in the United States. We also offer environmentally friendly SF6 disposal and reconditioning services.
Please contact us for more information on our SF6 services.