SF6 FITTINGS AND COUPLINGS
The perfect connection to gas compartments. Providing decades of reliable, emission free gas handling.
Are you looking for pressure and vacuum tight valves and couplings for SF6 gas use? DILO is the right choice! We offer the largest range of products worldwide. Whether for medium voltage switchgear, high voltage switchgear or gas-insulated lines (GIL) our products always meet your requirements.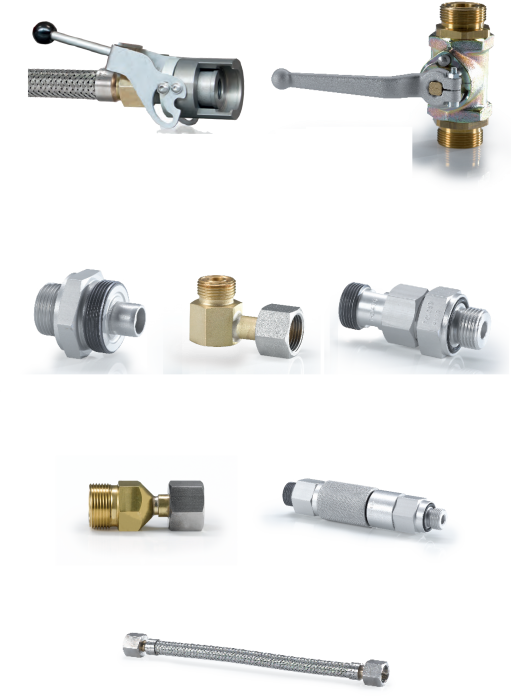 DILO'S INNOVATIVE SELF-SEALING PRINCIPLE
DILO's self-sealing valves and couplings allow a connection to be made by simply screwing two coupling parts together. DILO's innovation revolutionized the fitting industry by providing a more reliable alternative to rubber o-rings to create a seal. Prior to the closing of metal to metal seal, the pressure and vacuum tight coupling is sealed on the inside by means of an O-ring. When the coupling are loosened, the same O-ring prevents gas loss whilst the self-sealing valves close.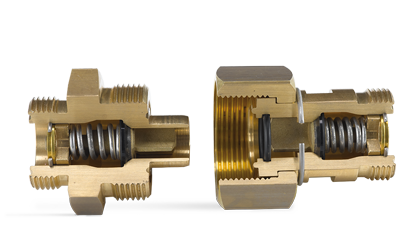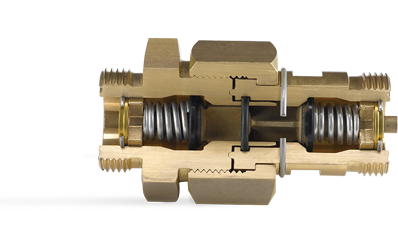 In conclusion, the DILO self-sealing principle prevents the loss of SF6 gas and inhibits moisture from penetrating the SF6 gas system. DILO's valves and couplings will eliminate the loss of SF6 gas by incorrect gas handling. Thanks to their reliability, quality, and durability, DILO valves and couplings are the world's most widely used connecting system for SF6 switchgear.

Advantages of application
Self-closing coupling system
Pressure and vacuum-tight even when coupling and uncoupling
Leak rate ≤ 1x10-8 mbar l/s (DN6-DN20)*
Permanent tightness even when frequently connected and disconnected
Applicable up to PN 64 bar
Suitable for temperatures from -40 °C to +80 °C
Direct connection to DILO service carts without adapter
Available in different materials even for outdoor switchgear
*DN40 upon request