Working protection kit
For decomposed SF6 gas (with neutralization)
3-442-R001

After arc quenching in the circuit breaker solid or gaseous decomposition products are generated the operators have to be protected from effectively. This kit offers effective protection against toxic decomposition products.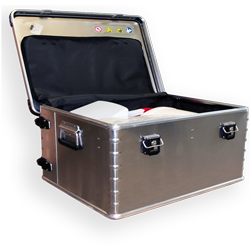 Standard equipment:
Disposable overall
Breathing half mask
Protective goggles
Safety gloves
Plastic barrel
Safety helmet
---
Dry vacuum cleaner
For recovery of solid decomposition products from the circuit breaker
3-442-XX
Dry vacuum cleaner (120 V / 60 Hz)

For removal of solid decomposition products in switchgear dry vacuum cleaners with dust class H or higher are admissible. Even finest dust particles can be removed with this dry vacuum cleaner to reduce exposure any risk for operating personnel.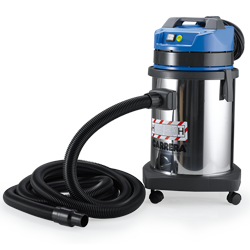 Other features:
Dust class H
Aluminum trolley for comfortable transportation
Easy filter exchange