Mega Series
Service carts for large and extra large gas compartments
L170R01
DILO is proud to introduce the re-engineered L170 service cart, designed to make SF6 gas recovery, evacuation, and filling faster, easier, and quieter than ever before. Decades of research and development have resulted in the most efficient gas cart on the market, able to recover a 1,000l and 5 bar pa gas compartment down to 1 mbar in 38 minutes*. Operation is simple and seamless with a 10" touch panel and an intuitive user navigation available in several languages.
Mobile operation capabilities allow the L170 to be conveniently controlled via smart devices. Direct Connect hardware comes standard on the L170, allowing DILO technicians to access your device remotely to quickly and effectively diagnose problems and assist with operation issues.
Emission-free gas handling is the standard for all DILO service carts, so you never have to worry about leaks. When using the hermetically gastight couplings and connecting systems, emissions will not occur!
The included DN20 and DN40 couplings make for short recovery and evacuating times and the optional K177R14 allows for two operating functions to be carried out simultaneously. This makes it possible to evacuate air from one gas compartment while filling or recovering another gas compartment with SF6 gas.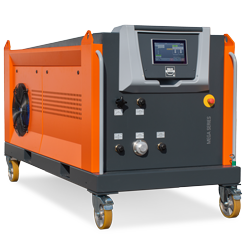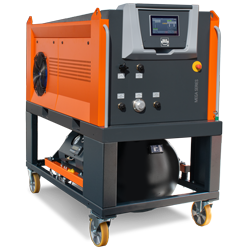 Devices for liquid SF6 storage (storage pressure up to max. 50 bar).
SF6 gas recovery down to < 1 mbar
Automatic control via 10" touch screen
Reversing switch to correct the direction of rotation
Digital weighing scales for SF6 cylinders
Reduction to transport pressure as integrated special function
All versions are available with integrated tanks, CE marked or optionally with SQL and ASME approval