Manifolds
For SF6 gas handling on multiple gas compartments at the same time
3-718-R006 / 3-718-R036 / 3-718-R002
DILO's cylinder manifold helps to significantly increase the efficiency of gas handling with service carts in the GIS unit production or at utility companies.
The standard DILO manifolds are equipped with three DN20 connections as well as a DN20 or DN40 connection to the service cart. Thus, it is possible to recover, evacuate, or to fill three gas compartments at the same time.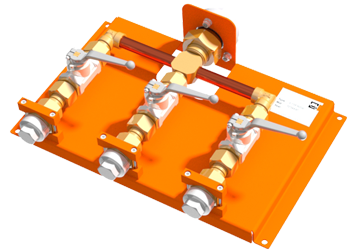 3 x DN20 / 1 x DN40
Part Number: 3-718-R006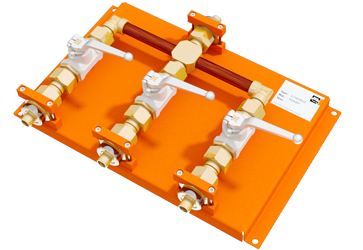 4 x DN20
Part Number: 3-718-R036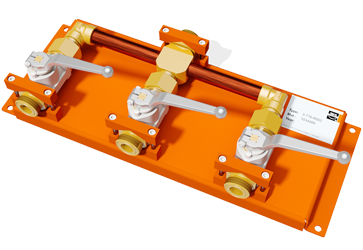 4 x DN20 without couplings
Part Number: 3-718-R002
Other features:
Gas-tight version
Self-closing couplings
Ball valves individually lockable
Suitable for wall assembly
Manifolds with solenoid valves as well as standalone panels are available upon request.