Insulating Gas Management Seminar
As the Power Transmission and Distribution Industry focuses more on Alternatives to SF6 gas, we are shifting the focus of our Annual Seminar to include more information on Alternative Insulating Gases. Therefore, we have renamed the SF6 Gas Management Seminar to Insulating Gas Management Seminar.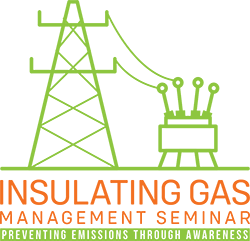 ---
SAVE THE DATE!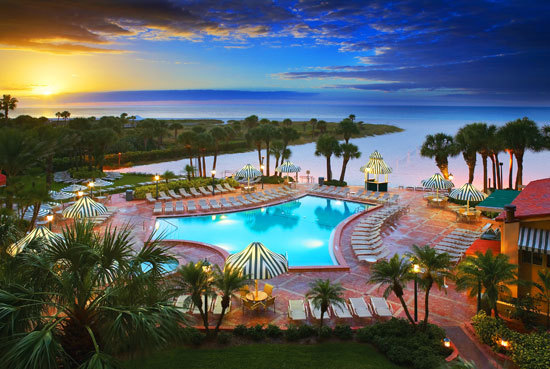 We hope to see you at our 2024 Insulating Gas Management Seminar on February 7-8 at the Sheraton Sand Key in Clearwater Beach, FL. Stay tuned- registration opens in June of 2023!
Since SF6 gas will be around for decades to come, DILO will continue to focus a significant part of our training and seminar content on how to responsible handle this gas. With over 50 years of SF6 gas handling experience, we understand the importance of responsibly utilizing this gas in electrical and transmission applications due to its high global warming potential. Well-informed and trained technicians can greatly impact the reduction and elimination of SF6 gas emissions.
In addition to focusing on SF6 Gas handling, the Insulating Gas Management Seminar will include information on handling Alternative Gases, research and development of new alternatives, regulatory updates, and other related topics.
It is DILO's mission to provide an interactive platform for leaders and experts to share best management practices, mandatory/voluntary reporting updates, challenges, and safe gas handling information while also focusing on other trends in the industry. DILO's premiere annual conference gives all stakeholders the opportunity to compare and share solutions that align with our "Zero Emissions" philosophy.
---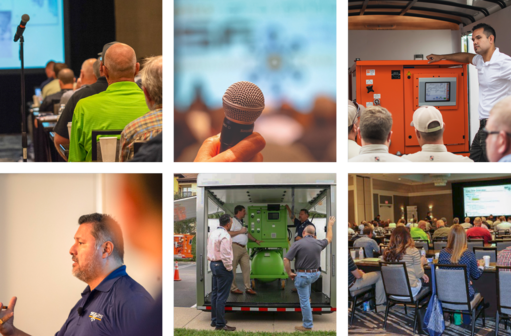 ---
Who Should Attend
Substation maintenance engineers
Utility environmental managers
Substation linemen
Electrical engineers
Utility asset managers
SF6 gas handling specialists
Utility technical specialists
R&D teams for alternative solutions
---
Testimonials
"The DILO Gas Management and Insulating Gas Seminars is the best way for users of gas insulated equipment to gain the necessary knowledge to operate and maintain their equipment at peak performance. This is "the" premier event for users of gas insulated equipment to learn and sharpen their knowledge and skills related to SF6 processing and handing, mixed gas processing and handing, strategies for implementation of new technologies and networking with colleagues and subject matter experts." George Becker, P.E. - Principal Substation Engineer, POWER Engineers Inc.
"Attending the 2021 SF6 Gas Management Seminar was an eye opening experience and one that will last forever. The broad area covered including gas chemistry and the effort in finding a replacement was sensational.There is a lot of work going on in the area, had I not attended the seminar I would have had no knowledge about. DILO has proven itself to be a leader in protecting and preserving our planet in performing its services worldwide.They have also committed to sharing this information to as many companies and corporations as possible. Being able to bring together most of the industry greatest partners to share their knowledge is great. Thanks DILO."
"The relevant and practical content of this years seminar was fantastic. Thanks for your efforts with providing this forum to share your knowledge and provide education." -Doug Dyck, Manitoba Hydro
"I have been advocating for my electric utility company to be prepared for on-coming tighter GHG emissions reporting legislation; my regular attendance at the DILO SF6 Gas Management Seminar has helped guide my efforts. Thank-you to the DILO team for bringing the community together and supporting a 'zero release' policy for SF6 gas testing & handling."
"The social interaction of attendees allowed for not only new friendships and connections, but also added to the exchange of knowledge and best practices beyond the presentations and break-out sessions."
"I would like to start by saying thank you for the opportunity to learn, meet and greet with some of the great Minds in the industry. This has been an incredible learning and life experience." Zach Ramirez, Lake-Sumter State College
"As a student, attending the seminar provided invaluable information on the insulating gas industry. The presenters covered a wide range of topics and introduced me to ways these gases could be used that I would never have imagined. Also, the demonstrations on how the different instruments work provided an up-close look of the newest technology used to reduce the impact on our environment. It was a beneficial experience and a great opportunity to connect with experts in the field." Dawson Dodd, Chemistry PhD. Candidate, University of South Florida
"The topics covered were very beneficial to anyone working with gas insulated equipment. The breakout sessions were great since it was smaller groups where specific questions could be answered. Overall, it was a very educational and valuable networking seminar. I am eagerly awaiting the next seminar in 2024." Sudesh Jaggernauth
---
Call for Presenters
Are you interested in presenting at the 2024 Insulating Gas Management Seminar? We are currently accepting abstracts!
---
Sponsorship Information
Please contact us at marketing@dilo.com for information on our sponsorship packages.
---
Questions
Please contact us at marketing@dilo.com with questions regarding DILO's Annual Seminar.