Sulfur hexafluoride (SF6) is a powerful tool for owners and operators of gas-insulated equipment (GIE). This gas is used to insulate electrical parts and turn the flow of electrical currents on or off. Beyond the electric industry, SF6 is also used in medical imaging, surgical procedures, window insulation, and semiconductor processing. Learn more about SF6 and alternatives from DILO.
What is a Greenhouse Gas?
In the same way that the glass walls and roof of a greenhouse trap sunlight that helps plants grow, certain gases in Earth's atmosphere allow sunlight in, but don't let heat out. A greenhouse gas (GHG) is any kind of atmospheric gas that traps heat. A certain amount of heat in the atmosphere is beneficial – it makes Earth habitable. But too much heat leads to global warming.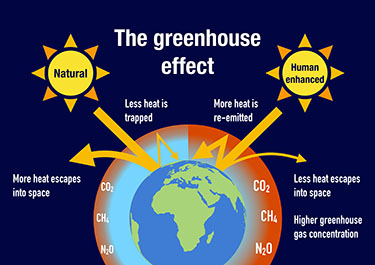 Some greenhouse gases occur naturally in the environment, while some are created through industrial processes. Examples of greenhouse gases include:
Carbon dioxide
Methane
Nitrous oxide
Ozone
Chlorofluorocarbons
Water vapor
Sulfur hexafluoride
In recent years, the majority of greenhouse gas emissions are the result of human activity, including deforestation, manufacturing, and industrial agriculture.
Why is sulfur hexafluoride a greenhouse gas?
Sulfur hexafluoride (SF6) is a man-made gas. It's most commonly used in the electrical industry as an insulating and arc-quenching gas in circuit breakers and switchgear. SF6 is:
Synthetic
Non-toxic
Inert
Odorless
Non-flammable
Electronegative
But why is sulfur hexafluoride a greenhouse gas? Like carbon dioxide and methane, SF6 remains trapped in the atmosphere when it is emitted. However, because of its chemical stability, SF6 has a much higher capacity for global warming than carbon dioxide. According to the Environmental Protection Agency (EPA), SF6 has an atmospheric lifetime of 3,200 years. That means that even small emissions of SF6 can stay in the atmosphere for generations, significantly affecting the climate.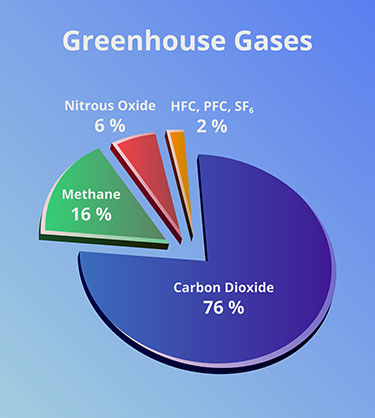 Because of its global warming potential, SF6 is listed in the Kyoto Protocol, an international agreement among 192 countries to limit and reduce greenhouse gas emissions. Participating countries must monitor and record emissions of gases like SF6, carbon dioxide, and hydrofluorocarbons.
Mitigating the Effects of SF6
A clear set of policies for monitoring, measuring, and handling SF6 can help companies reduce and prevent harmful emissions. These include:
Tracking systems: Any utility company or business that employs SF6 gas should have a detailed system for tracking purchases, rentals, disbursals, and recycling of SF6 gas cylinders, as well as monitoring equipment. All cylinders and Gas Insulated Equipment should be clearly labeled and inventoried regularly. Overwhelmed by tracking SF6 gas inventory? Our specialists at DILO Direct can help! We developed DILO Direct-Track, an SF6-specific tracking and monitoring tool that makes end of year reporting a breeze.
Staff training: Comprehensive training and support are critical for any employee that handles SF6 gas. Holding annual or semiannual refresher training sessions on handling protocols is recommended. Stay tuned for more details about our upcoming Insulating Gas Management Seminar, where attendees will learn about best practices for SF6 gas handling as well as emerging alternative solutions. DILO also offers virtual and in-person trainings through DILO Academy.
Consistency: Detailed record keeping is important when handling SF6. Technicians should weigh and document SF6 gas usage every time it is added or removed from the equipment and record moisture and purity levels after handling procedures are completed.
These practices can minimize the effects of SF6 on the environment, and, as an added benefit, help companies avoid the significant time and money associated with accidental emissions. As more and more companies look for ways to improve the sustainability of their operations, there is a growing interest in developing eco-friendly industrial gases that can take the place of SF6 in electrical equipment.
Alternatives to SF6 Gas
While improving safety measures for SF6 handling, the industry has simultaneously looked to develop safe alternatives with lower global warming potential (GWP). There are now several commercially available alternative gases, including:
3M™ Novec™ 5110 Dielectric Fluid
3M™ Novec™ 4710 Dielectric Fluid
With a much shorter atmospheric lifetime, these gases have significantly lower GWP than SF6. At the same time, they maintain high dielectric strength and do not have ozone depletion potential, making them a good option for replacing SF6. In the future, ongoing research and development are likely to result in even more options for the electric industry. Check out DILO's Roadmap to SF6-Free Gas Handling.
Several switchgear manufacturers now offer the first eco-efficient breakers made to handle alternatives to SF6. In certain applications, alternative gas breakers can even replace SF6 in the high voltage range. These gases have a significantly reduced GWP value and therefore show a noticeably reduced global warming potential.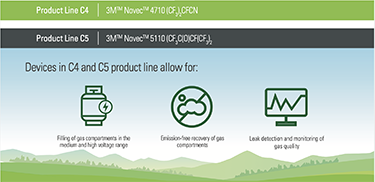 DILO has developed a complete line of alternative gas handling and measuring devices for C4-FN or C5-FN gases. DILO Direct offers gas supply, mixing, and preparation services for various alternative insulating gases.
Choose DILO for Expert Gas Handling
If you use SF6 gas in your business, you know how important it is to have a trusted partner. At DILO, our top-notch customer service is backed by decades of expertise in SF6 technology. Our services are grounded in a zero-emissions philosophy that seeks to keep sustainability and technology working in harmony.
Partnering with utility companies, engineering firms, government agencies, and energy cooperatives, DILO offers comprehensive SF6 gas management, including safe reconditioning and disposal. We also have a complete line of alternative gas-handling services and products and can design custom product solutions for your business applications. For information, click the button below to contact us today.