Why reducing SF6 emissions is so important
April 25 marks the start of the penguin's yearly migration North and is World Penguin Day. As you may know, SF6 emissions contribute to climate change, which directly affects the availability of food and natural habitats for these adorable creatures. DILO's goal is to spread SF6 emission awareness to help protect our environment. This month, DILO donated to the World Wildlife Fund to help conserve the penguin population in the hopes that they will continue to thrive.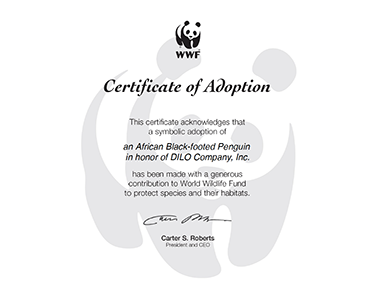 Although you may automatically think of icebergs when you think of penguins, penguins live on every continent in the Southern Hemisphere. They can be found from Australia to Africa. Like many other penguin species, African Black-footed Penguins face many challenges due to human activities. They are threatened by overfishing and warming waters due to climate change. As a result, the African Penguin population has decreased by more than 50%. DILO chose the African Black-footed Penguin to honor this World Penguin Day.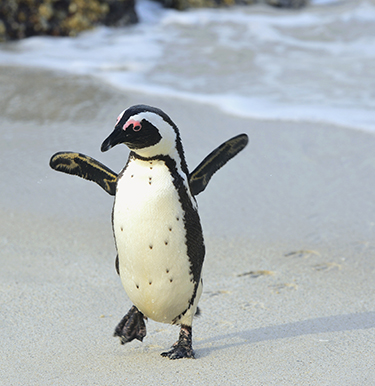 You can find more information about the African Penguins here and you can learn more about the World Wildlife Fund and their mission to protect endangered species here.
What can you do to eliminate SF6 emissions while in the field?
Obtain proper training for SF6 gas handling. Service personnel well-versed in the topic of SF6 emissions are imperative for reducing the environmental impact of SF6. Operator knowledge not only reduces the occurrence of emissions, but also builds a culture of environmentally conscious users in the Electrical Industry. DILO hosts SF6 Safety and Handling Trainings as well as our Annual SF6 Gas Management Seminar. Both events are great resources to learn how to handle SF6 gas in a way that eliminates emissions.
Use reliable SF6 maintenance equipment built to contain gas while maintaining switchgear. Check to make sure that connections and fittings have been leak tested with proper seals.
Encourage SF6 reuse whenever possible. SF6 is 100% recyclable. Utilizing gas that has been properly reconditioned to meet or exceed IEEE standards helps to reduce the carbon footprint of SF6 gas in North America. The manufacture of virgin SF6 gas is a known source of emissions. So far in 2022 alone, DILO Direct has sold 20,000 lbs of DILO Certified SF6 Gas. Thank you to our customers for choosing American Made reconditioned SF6 gas over virgin SF6 gas imported from overseas.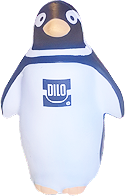 Sulfur Hexafluoride is a thermally stable, arc-quenching gas with an unmatched dielectric strength. These characteristics have made SF6 the desirable medium for insulating high-voltage circuit breakers. Unfortunately, SF6 has an extremely high Global Warming Potential and remains in the atmosphere for thousands of years if emitted. When proper gas handling procedures are followed, emissions can be avoided. If we all work together, the electrical industry can enjoy the benefits of SF6 gas while minimizing its environmental impact and help protect endangered animals like the penguin.
As always, please feel free to contact us with any questions.