Recently, 3M issued a statement indicating its intention to discontinue all PFAS manufacturing and eliminate PFAS from its entire product portfolio by the end of 2025. The decision comes from organizations like European Chemicals Agency (ECHA) imposing regulations on PFAS. ECHA's report covers the risks PFAS may have on human health and the environment.
These developments concern Original Equipment Manufacturers (OEMs) producing gas-insulated equipment (GIE) and other players in the electrical utility and power industry. Restrictions on the use of PFAS substances will impact many of the products currently on the market, including SF6 and alternative insulating gas equipment. In particular, customers are uncertain about investing in alternative insulating gases for SF6-free gas handling, such as C4 and C5 solutions. DILO intends to help customers make sense of the discussion around 3M's PFAS ban and the implications of current regulations for the future.
Why Are PFAS Under Scrutiny?
PFAS stands for perfluoroalkyl and polyfluoroalkyl substances. These are a group of complex, man-made chemicals used to produce a range of consumer products for decades. Applications of PFAS include electronics, construction, food packaging, and refrigerants, to name a few.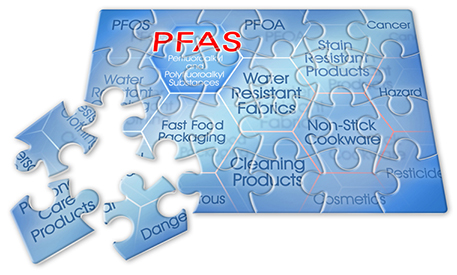 The overriding concerns with PFAS are that they break down very slowly and have a high persistence in the environment. PFAS molecules feature a chain of linked carbon and fluorine atoms. The carbon-fluorine bond is among the strongest chemical bonds, meaning they do not degrade easily. As such, PFAS are sometimes referred to as "forever chemicals".
A consequence of this slow degradation is their persistence across different geographies. Coupled with widespread use in many consumer products, PFAS exposure to humans and the environment is pervasive. Scientists have detected PFAS in the water, air, soil, and fish in various locations throughout the globe. Some food products contain low levels of PFAS. These substances have also been identified in people's blood and urine, and studies are in development to determine possible harmful health effects.
Understanding PFAS Regulations
Due to the risk PFAS pose to the environment and human health, regulatory bodies have understandably taken notice. Presiding over the European Union (EU), ECHA drafted an Annex XV Restriction Report that names fourteen sectors and applications of PFAS in the EU, identifying that 140,000 to 310,000 tonnes of PFAS were introduced in the market in 2020 alone.
Estimates for the next 30 years forecast PFAS tonnage to reach 49 million tonnes, with emissions reaching approximately 4.5 million tonnes if no action is taken. The report also notes data from a 2019 Nordic Council Report stating the projected overall annual health costs of PFAS exposure in Europe range from €52 to 84 billion ($54 to 88 billion).
The ECHA report establishes and evaluates two restriction options. The first is a full ban with an 18-month transition period and no exemptions. The second is a ban with use-specific exemptions and an 18-month transition period. Exemption periods may last five or 12 years, depending on certain factors. Exemptions are time-unlimited for select applications subject to other regulations, including PFAS used in Plant Protection Products (PP), Biocidal Products (BP), and human and veterinary Medicinal Products (MP).
Europe is not the only continent where PFAS regulations are under consideration. In the United States, Maine and Minnesota have rulings dictating the reporting and eventual phase-out of PFAS.
In Maine, a law was enacted in 2021 requiring manufacturers of products containing intentionally added PFAS to report the intentionally added presence of such substances to the state Department of Environmental Protection by January 1, 2025. The law also has provisions prohibiting the sale of textiles with intentionally added PFAS starting on January 1, 2023. Beginning January 1, 2030, the sale of any product with intentionally added PFAS is prohibited in the state unless the Department finds the use of PFAS is currently unavoidable.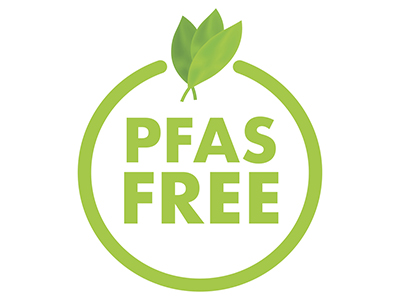 Issued by Minnesota Pollution Control Agency (MPCA), the Minnesota PFAS ban includes several provisions. Beginning January 1, 2025, the state will prohibit the selling and distributing of products in 11 categories with intentionally added PFAS. January 1, 2026, is when manufacturers are required to provide MPCA with a list of products containing intentionally added PFAS. Selling and distributing products with intentionally added PFAS that have not been reported past this date is illegal.
On January 1, 2032, the full ban on products with intentionally added PFAS begins. MPCA also reserves the right to make further changes to the initial 11 product categories between January 1, 2025, and January 1, 2032, as well as examine currently unavoidable uses exempt from the full ban.
DILO's Response to Proposed Regulations
In response to regulations banning the use of PFAS, 3M is just one of many large global companies realizing the possible impact on their business and taking action. For instance, leading switchgear manufacturing companies have sent surveys to sub-suppliers asking if PFAS are present in raw materials and used in production methods.
DILO GmbH has also responded in a statement to ECHA. In addition to banning polytetrafluoroethylene (PTFE), which can result in preventing users of SF6 gas from handling it in an eco-friendly manner. SF6 (sulfur hexafluoride) is a potent greenhouse gas that can only be used hermetically sealed or in closed systems. These systems can be sealed by materials containing PTFE. Further, PFAS restrictions could also prevent DILO from developing safe alternatives to SF6 gas handling equipment. DILO has developed a line of alternative gas handling and measuring products for C4-FN and C5-FK gases. However, both these gases are considered PFAS by ECHA. Banning them could prevent the market from transitioning to more eco-friendly solutions further increase the use of SF6 gases, potentially furthering climate change.
Stay Updated About PFAS Regulations with DILO
Between decisions made by leading companies like 3M and PFAS regulations becoming more stringent, the pushback from OEMs is growing. It is DILO's opinion that the main issue is regulators imposing restrictions without getting the proper information from manufacturers is to capture the full gravity of the situation.
To be sure, a plan is necessary to reduce and eventually eliminate the use of PFAS in manufacturing. The question is more about the timeline; is it realistic, and what are the exceptions? Regulations may loosen as sentiment from suppliers and the public changes. For now, DILO will continue to advocate for clarity on the impacts of PFAS, as well as discuss the potential adverse repercussions bans may have on SF6 gas handling and related applications.
Contact us to learn more about the decision from 3M and PFAS regulations. You can also explore equipment for alternative gas handling and other product lines.