Safety data sheets or SDS forms are detailed documents prepared by chemical manufacturers that indicate any potential hazards to health and safety. Per the Hazard Communication Standard, workplaces that use or store hazardous chemicals are required to have SDS forms on hand at all times so they are readily accessible to employees. This is because safety data sheets provide critical information regarding the unique properties and ingredients of a chemical, its dangers, how it should be stored, and what to do in the case of a spill, fire, or other emergency.
Safety data sheets can be several pages long, depending on the complexity of the chemical. Given the amount of information listed, reading and understanding SDS forms can be difficult. Learn more about safety data forms and how to read them from DILO in this blog post.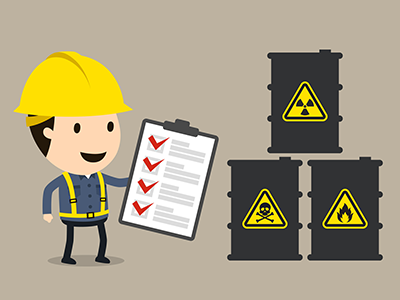 Content of SDS Forms
Safety data forms written to completion will entail 16 sections of detailed information. Knowing these sections is important when attempting to read and understand SDS forms. Information found on safety data sheets includes:

Section 1: Identifies the chemical and its intended use and lists the essential contact information of the chemical supplier
Section 2: Outlines any associated hazards of the chemical, as well as appropriate warning information
Section 3: Provides information on all listed ingredients of the chemical product, including impurities and stabilizing additives
Section 4: Offers insight into the initial treatment protocol for untrained responders to incidents of chemical exposure
Section 5: Details the proper course of action to extinguish flames during a fire event
Section 6: Contains the appropriate response to chemical spills, leaks, or releases and indicates how to clean up, prevent, or minimize exposure to people, property, or the environment
Section 7: Provides information regarding best handling practices and conditions for the safe storage of chemicals
Section 8: Describes exposure limits, engineering controls, and personal protective measures that can be used to minimize worker exposure
Section 9: Identifies the physical and chemical properties associated with the product
Section 10: Breaks information about the chemical into three categories — reactivity, chemical stability, and other
Section 11: Discusses toxicological information and possible adverse health effects of applicable chemicals
Section 12: Explains the potential dangers and overall impact of chemicals if released into the environment
Section 13: Covers the proper disposal, recycling, or reclamation of the chemical(s) or its container, along with safe handling practices
Section 14: Outlines classification information for shipping and transporting hazardous chemical(s) by road, air, rail, or sea
Section 15: Identifies the safety, health, and environmental regulations specific to the product
Section 16: Offers information on when the safety data sheet was originally prepared or the last known revision date and may also state where changes have been made to the previous version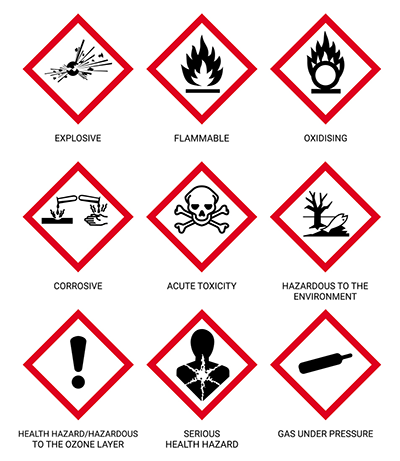 How Do You Obtain Safety Data Sheets?
Any time you purchase a hazardous chemical, an SDS form should be attached to it. If the manufacturer fails to supply you with safety data sheets, it is your responsibility to request one. In many cases, you can download the SDS form right from the manufacturer's website, saving you the trouble of calling their customer service line or emailing a representative.
It is worth noting that should you purchase the same chemical from several manufacturers, you are required to obtain an SDS form from each manufacturer. Also, in the event a chemical manufacturer changes their product formulation or new information becomes available, they must inform you of the update, make corrections to the safety data sheet, and provide you with a new copy.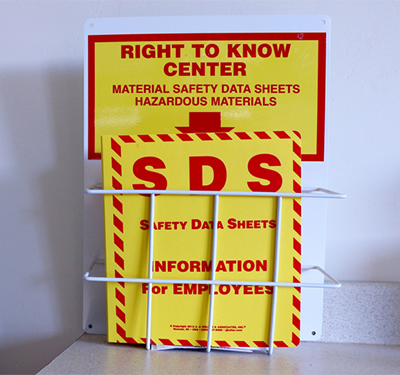 SDS in SF6 Gas Handling at DILO
If your business operations involve employees handling or storing SF6 gas, an SDS form is an important aspect of your hazard communication program. While these in-depth forms contain vital information, reading them can be a challenge. With the proper assistance, you can make more sense of the documents and have peace of mind about handling SF6 gas.
You can find the link to DILO's SDS sheets for SF6 here and for the Gas Mixture O2 here.
With a network of locations across the United States, DILO is pleased to offer its premium SF6 gas to clients in the U.S., Canada, Latin America, and the Caribbean. Each shipment of SF6 gas products comes with access to detailed safety data sheets. Clients who would like to request clarification or further insight into our SDS forms can contact us today for additional information.